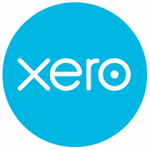 Xero courses
Xero is a popular cloud-based accounting platform for small businesses. It offers invoice processing, inventory management, payroll management, expense management. Furthermore it integrates with hundreds of external services to extend its functionality. The Xero tutorials and courses below will help you get started.
Free Xero courses and tutorials
Additional useful resources
Xero Tips & Tricks from our community
Do you have more tips and tricks? We would love to hear about it.
Sign up!
---

MisterJ
·
216 weeks ago
Use the inbuilt calculator! Many (not all) fields in Xero accept math functions. So, instead of performing a calculation like 43 * 5.82 with your calculator on the table (or phone) you can type it directly into the field in Xero. This can save a lot of time and decreases the risk of entering a wrong number.
Filter courses
Difficulty level
Costs
Filter
Share this page
Similar topics that might be interesting for you