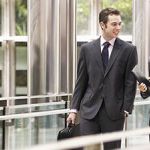 Resume, Networking, and Interview Skills
Get the job you want with compelling resume writing and focused interview preparation.
Description
Your skills and expertise are only as strong as your ability to sell them. To secure a job that appeals to you, you also need to know how to present yourself as an attractive potential employee. This career development course will help you highlight your skills and stand out in the crowd through your application materials, networking opportunities, and interviews. By the end of the course, you will be equipped to make a lasting impression on hiring managers and others throughout your job search.
---
Pricing:
Free
Level:
Beginner
Duration:
4 weeks, 1h-2h/week
Educator:
Jim Pautz
Organization:
Fullbridge
Reviews
Would you recomment this course to a friend?
Discussion
Other courses you might like