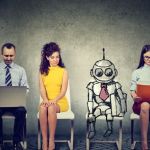 Building Your Career in Tomorrow's Workplace
Learn about the many factors shaping tomorrow's working world, and create your future by planning the direction of your career.
Description
Get prepared to forge a career in the workplace of the future.
The workplace of the future offers new challenges and opportunities, shaped by technological change and trends towards globalisation.
We'll help you to identify and progress towards clearly defined career goals - whether you're already employed or looking to start your career.
In the first week, we'll review the key global changes impacting the world of work. In the second week, we'll focus on what these changes may mean for future careers. We'll cover the implications of radical new developments like 3D printing, the Internet of Things, cryptocurrencies and the Circular Economy.
This course is for anyone interested in how the world of work is changing and how this may affect their current or future career. It's also suitable for anyone who provides career guidance, such as teachers, consultants and counsellers.
---
Pricing:
Free
Level:
Beginner
Duration:
4 hours/week
Educator:
Lisa Harris
Organization:
University of Exeter
Reviews
Would you recomment this course to a friend?
---

What did you like about this course?
The uniqueness
What could be improved?
Content
General comment
Excellent
Discussion
Other courses you might like