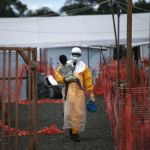 Emergency and Disaster Training and Exercising: An Introduction
Explore the role of training and exercising for emergency preparedness and how it can help you respond to disasters effectively.
Description
Learn the value of building your skills to prepare for and respond to disasters
Emergency and disaster response organisations need to continuously review and improve their skills to successfully perform their jobs. On this course, you will explore the benefits and limitations of training and exercising to prepare for emergencies and disasters.
You will evaluate the role of training and development within the risk management and emergency preparedness process. You will examine the types of skill exercises that can benefit organisations and how they successfully address specific training needs.
This course is for people with roles in emergency and disaster planning and response. It would benefit those with a role in business continuity planning and training exercise designing within organisations.
---
Pricing:
Free
Level:
Beginner
Duration:
3 hours/week
Educator:
El Parker
Organization:
Coventry University
Reviews
Would you recomment this course to a friend?
Discussion
Other courses you might like