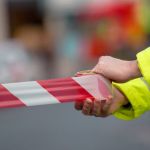 An Introduction to Emergency Planning and Preparedness
Explore the emergency planning process and learn how to develop emergency plans and preparedness frameworks.
Description
Explore the key steps in emergency planning
When preparing a community for an incident, creating plans for identified risks and implementing mitigation measures is key.
Responding to a fire is different to responding to a flood. Different actions and different resources are needed for each of these scenarios.
This course will introduce you to some of the key concepts of emergency planning. You will explore the relationship between the type of emergency and the type of response in order to understand how these dependencies shape the emergency plan.
Anybody with an interest in emergency planning and preparedness. If you're looking to study the full MSc Emergency Planning Management and Resilience degree, or are working in or planning a career in the emergency planning and preparedness world, this course is for you.
---
Pricing:
Free
Level:
Beginner
Duration:
3 hours/week
Educator:
Emma Parkinson
Organization:
Coventry University
Reviews
Would you recomment this course to a friend?
Discussion
Other courses you might like