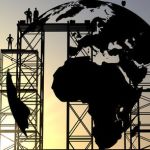 The Importance of Project Management in the Global Construction Industry
Why is the management of construction projects important and why do construction projects fail?
Description
Evaluate the key principles and strategies of construction project management
This course is designed to provide you with a broad overview of the make-up of a project and the fundamental activities that take place in construction project management.
You will explore the life cycle of a project and the key activities within each phase. You will investigate the key steps in defining a project, including setting objectives, determining scope, identifying stakeholders and clarifying strategies.
As part of this course, you will examine the increasingly critical role of project management within construction, focusing on various international case studies.
This course is for people working in or studying the built environment. This might be students, recent graduates or construction professionals engaged in construction cost and project management, civil and structural engineering, architectural technology, surveying and building services engineering.
---
Pricing:
Free
Level:
Beginner
Duration:
3 hours/week
Educator:
Dr Abdussalam Shibani
Organization:
Coventry University
Reviews
Would you recomment this course to a friend?
Discussion
Other courses you might like