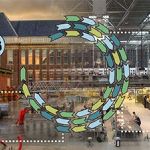 Managing Building Adaptation: A Sustainable Approach
Learn how to adapt buildings sustainably by applying management tools to real-life cases in the built environment.
Description
Do you have a passion for buildings and want to contribute to a sustainable environment? Then this is your chance to make a difference! The biggest sustainability challenge for cities worldwide is adapting existing obsolescent buildings and making them future-proof. In this course, you will learn about adapting buildings for sustainability.
This course first introduces you to the challenging management task of redeveloping buildings for future use. Then you will learn how different management tools can be used to convert old buildings for sustainable reuse.
Prior experience with studies or jobs related to the built environment is not essential for this course, but will be a great advantage.
This MOOC is especially relevant for students who are interested in Real Estate, Project Management, Urban Planning, Architecture, Construction, Engineering, and Sustainability.
The course is taught by a multi-disciplinary team of instructors and professors with relevant practical and theoretical experience. You can use the practical knowledge you obtain during this course to tackle many challenges related to the built environment.

LICENSE

The course materials of this course are Copyright Delft University of Technology and are licensed under a Creative Commons Attribution-NonCommercial-ShareAlike (CC-BY-NC-SA) 4.0 International License.


---
Pricing:
Free
Level:
Intermediate
Duration:
6 weeks, 4h-6h/week
Educator:
Erwin Heurkens
Organization:
Delft University of Technology (TU Delft)
Reviews
Would you recomment this course to a friend?
Discussion
Other courses you might like