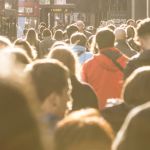 Population 10 Billion: Researching Global Issues
Learn how university researchers from different disciplines work together to solve some of the world's biggest problems.
Description
Explore the importance of university research in a global context
By the end of this century, it's expected that the world's population will reach 10 billion. What will it be like to live in a world with 10bn people? Global issues like climate change, migration, food security, and ageing will continue to cause problems for a growing population.
On this course, you will discuss solutions to some of the world's most pressing issues. You will learn how university researchers from different subject disciplines work together to address these issues. You will understand the importance of collaborative research and developing a broad range of knowledge.
This course is for anyone interested in university research. You could be a current undergraduate or postgraduate student undertaking research or looking to study at university in the future.
---
Pricing:
Free
Level:
Beginner
Duration:
3 hours/week
Educator:
Alastair Buckley
Organization:
The University of Sheffield
Reviews
Would you recomment this course to a friend?
Discussion
Other courses you might like