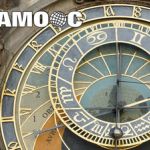 Global Politics
Join us on a cosmopolitan adventure through politics, society, conflict and nature, and ask yourself, as we look to the future of humanity, whether there is one global order that is sufficiently complex to be both lasting and sustainable.
Description
This course is part of the IPSAMOOC project, a joint venture Federica Weblearning - IPSA, the International Political Science Association

The course explores global order and local disorders to explain why International Studies in the West are moving towards a planetary approach to World politics. Thinking globally helps explain new links between changes in the natural environment (demographics and climate) and changes in governing Institutions. Will societies and peoples find a way to get along together despite intractable conflicts and divergence of social and national interests? Will States delegate enough sovereignty to universal organizations, rather than keeping power within national borders? Will the world ever be governed, and more democratically governed? This course in global politics aims to explore these key questions. It draws on a mix of disciplines - anthropology, history, sociology, economics and psychology - and a mix of paradigms, as no one approach is sufficient to explain the complexity of global issues today. Combining various ways of thinking creates a more complete picture of the myriad transactions that make the planet evolve towards a more complex equilibrium.
---
Pricing:
Free
Level:
Beginner
Duration:
5 weeks, 4h-6h/week
Educator:
Yves Schemeil
Organization:
Università degli Studi di Napoli Federico II
Reviews
Would you recomment this course to a friend?
Discussion
Other courses you might like