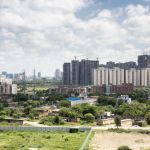 Global Issues in the Construction Industry
Explore the key issues faced by the construction industry today and discover sustainable approaches to resolving them.
Description
Understand the importance of research in the construction industry
A construction manager needs to ensure that projects are completed safely, timely and within budget. For this main reason, effective planning and research are crucial.
This course will help you gain awareness and understanding of international and global issues that exist within the construction industry.
You'll develop research strategies for effective project management and use sustainable approaches to resolve issues.
Drawing upon international and global contemporary examples, you'll consider different perspectives on construction research and strategies for construction management.
This course is specifically designed for professionals and students who are involved with projects in the construction industry. It will be particularly useful to those who wish to update their research skills.
---
Pricing:
Free
Level:
Beginner
Duration:
3 hours/week
Educator:
George Agyekum-Mensah
Organization:
Coventry University
Reviews
Would you recomment this course to a friend?
Discussion
Other courses you might like