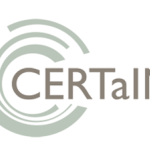 CERTaIN: Pragmatic Clinical Trials and Healthcare Delivery Evaluations
Learn the fundamentals of pragmatic clinical trials, including study design and basic analytic methods.
Description
In this course, experts will discuss the options a researcher must consider when embarking on clinical research. What research design should I choose? How do I start the process of getting my research approved? How will I analyze the data I collect? These are all important questions that a researcher faces.
We will discuss the key decisions a researcher needs to make when preparing for and conducting research, as well as tools for data analysis. You will learn what a pragmatic clinical trial is and how to calculate power and sample size for your study. You will also be exposed to more complex study designs sometimes used in pragmatic clinical trials, such as Bayesian and adaptive designs.
This course includes the following 11 lectures:
Overview of Design Options for Pragmatic Clinical Trials
Outcome Measures in Clinical Trials
Non-inferiority Trials
Basic Analytic Methods
Basic Power and Sample Size Calculations
SMART: Adaptive Treatment Strategies
Introduction to Bayesian Methods
Bayesian Designs
Quasi-Experiment in Health Services Research
Adaptive Trial Design
Logistics of Clinical Trials
This course is intended for anyone interested in comparative effectiveness research (CER) and patient-centered outcomes research (PCOR) methods.
This course is supported by grant number R25HS023214 from the Agency for Healthcare Research and Quality.
---
Pricing:
Free
Level:
Beginner
Duration:
3 weeks, 4h-5h/week
Educator:
Maria E. Suarez-Almazor, MD, PhD
Organization:
The University of Texas MD Anderson Cancer Center in Houston
Reviews
Would you recomment this course to a friend?
Discussion
Other courses you might like