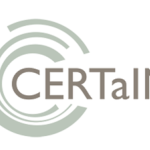 CERTaIN: CER/PCOR Methods: Introduction
Learn the fundamentals of comparative effectiveness research (CER) and patient-centered outcomes research (PCOR) methods and data analysis strategies.
Description
In this course, you will be introduced to basic statistics and study designs used in CER/PCOR and the ethical considerations to take into account when conducting CER/PCOR.
This introductory course includes 4 lectures:
Basic Statistics for PCOR/CER I
Basic Statistics for PCOR/CER II
Ethics
Introduction to Comparative Effectiveness and Patient-Centered Outcomes Research
This course is intended for anyone interested in CER/ PCOR methods.
This course is supported by grant number R25HS023214 from the Agency for Healthcare Research and Quality.
---
Pricing:
Free
Level:
Beginner
Duration:
3 weeks, 1h-2h/week
Educator:
Maria E. Suarez-Almazor, MD, PhD
Organization:
The University of Texas MD Anderson Cancer Center in Houston
Reviews
Would you recomment this course to a friend?
Discussion
Other courses you might like