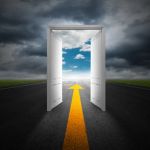 Career Management for Early Career Academic Researchers
Explore different career options, learn what you want out of a career and understand how to implement good career decisions.
Description
Explore different career options and understand what you want from a career
Being an early career academic researcher, whether you're a doctoral student or research staff, can be challenging: should you pursue further academic research? What skills will help you progress in an academic career? What other career options are open to you?
On this course you will answer these questions and more, considering how to manage you career and reflecting on what you want out of a career. You will be encouraged to consider different career options, both within and outside academic research, and build your confidence in marketing yourself in applications and interviews.
This course is for academic researchers - both postgraduate researchers (PhDs) and early career researchers (post-docs).
---
Pricing:
Free
Level:
Beginner
Duration:
3 hours/week
Educator:
Katrina Gardner
Organization:
University of Glasgow
Reviews
Would you recomment this course to a friend?
Discussion
Other courses you might like