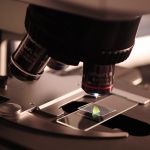 Biomedical Engineering courses
Biomedical Engineering is the application of engineering principles and design concepts to medicine and biology for healthcare purposes (e.g. diagnostic or therapeutic). Biomedical Engineers develop systems and devices like, prosthetics, surgical systems, implanted devices, imaging methods and more.
Free Biomedical Engineering courses and tutorials
Additional useful resources

Biomedical Engineering Tips & Tricks from our community
We don't have any tips and tricks for this topic yet. Do you have any? We would love to hear about it.
Sign up!
Filter courses
Difficulty level
Costs
Filter
Share this page