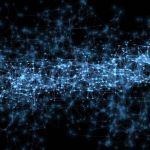 Machine learning courses
Machine learning is a branch of computer science with the aim of constructing algorithms that can learn from and make predictions on data. The advances in this field led to numerous technical breakthroughs like self-driving cars or speech recognition. There are plenty of machine learning courses and tutorials available on the web. The list below will help you find the best one for you.
Free Machine learning courses and tutorials
Additional useful resources

The Machine Learning Cheatsheet
The goal of this project was to develop a simple, concise, potentially exhaustive document about the most common machine learning algorithms.
---

Machine learning Tips & Tricks from our community
Do you have more tips and tricks? We would love to hear about it.
Sign up!
---

Yuwu
·
257 weeks ago
If you are interested to really advance in Machine Learning, you should have a sound understanding of math. What you will certainly need is: Linear Algebra, Probability Theory, Calculus, Graph Theory and Optimization methods. You should also be able to program in Python, Matlab or C++ since these are often used in Machine Learning.
Filter courses
Difficulty level
Costs
Filter
Share this page