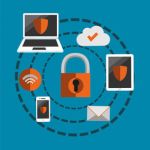 World of Spies: Keeping Secrets
Get a taste of spy training, and learn how you can keep your secrets safe with a course designed for 13-18 year olds.
Description
Use logic and problem-solving skills to solve difficult puzzles
What does it take to be a spy? Strong critical thinking and communication skills, a firm grasp of logic, and a love of puzzles are all useful.
This course will help you develop those abilities while exploring the exciting world of espionage. You'll learn about code-making and breaking, encryption, logical thinking and more as you find out whether you would make a good spy.
This course has been specially designed for school students aged 13 and over who enjoy puzzles and are looking to improve their logic skills or find out more about espionage.
---
Pricing:
Free
Level:
Beginner
Duration:
4 hours/week
Educator:
Sheree Buikema
Organization:
Purdue University
Reviews
Would you recomment this course to a friend?
Discussion