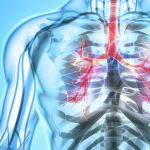 What Is the Body?
Get an introduction to the different structures and functions that make up the human body.
Description
Discover how the human body works
How does the body work? What is it made of? What do different parts of the body do?
From cells to organ systems, this course will introduce you to the basic components that make up the human body.
You'll discover what molecular structures are, and classify the different types within the body.
You'll find out about the basic elements that make up cells and tissues, and recognise their purpose.
You'll understand the different organs systems within the body, and describe what they do.
You'll gain a basic physiological knowledge and learn how to influence the body's function.
This course is aimed at anyone interested in what the body is made up of. No existing knowledge of biology or chemistry is required.
---
Pricing:
Free
Level:
Beginner
Duration:
4 hours/week
Educator:
Lynsey Christie
Organization:
University of Aberdeen
Reviews
Would you recomment this course to a friend?
Discussion
Other courses you might like