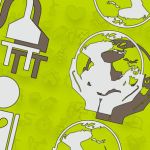 Unleash Your Potential: Sustainable Futures
Learn about the sustainability challenges of the modern world, and make a positive contribution to society.
Description
Find out how to deal with world sustainability issues
United Nations (UN) countries have adopted a set of goals to end poverty, protect the planet and ensure prosperity for all.
On this online course, you'll learn about these UN Sustainable Development Goals, and the different roles people can play in creating a sustainable future.
You'll get an introduction to the sustainability challenges the modern world is facing, and gain the skills to play a part in solving them.
You'll learn how to make a positive contribution to society on a local and global scale, and create a happy and fulfilling sustainable future for everyone.
This course is aimed at anyone interested in sustainability in a broad sense, but may be of particular interest to students who are looking to develop their transferable skills for the workplace and general day-to-day life.
---
Pricing:
Free
Level:
Beginner
Duration:
3 hours/week
Educator:
Chris Preist
Organization:
University of Bristol
Reviews
Would you recomment this course to a friend?
Discussion
Other courses you might like