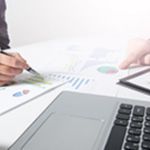 Understanding Financial Statements
Learn how to make better business decisions with financial information.
Description
See what your financial statement is trying to tell you.
Every business maintains financial records that help us to understand how well it's doing. In this course, you'll learn how to read them.
You'll explore a range of financial statements - focusing on income statements, statements of financial position and cash flow statements. You'll also investigate the different branches of accounting and learn to identify who else in the business uses this accounting information.
What do these statements contain? What do they reveal? Who makes use of them? This course will help you to answer these questions.
This course would suit anyone looking for additional basic accounting skills. These are skills that can help you make better decisions and advance in your career. It may be of particular interest to people in senior management and leadership roles, who lack an accounting background.
---
Pricing:
Free
Level:
Beginner
Duration:
3 hours/week
Educator:
Winfred Akomeah
Organization:
Coventry University
Reviews
Would you recomment this course to a friend?
Discussion