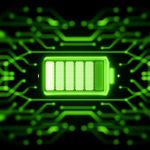 Understanding Energy Storage: The Battery Revolution
Explore the world of energy storage and understand the role of batteries.
Description
With more energy coming from renewable sources and a rising demand for stable energy supply, the world needs flexible energy storage. Batteries might be the answer.
On this course you will learn about the applications of energy storage in different sectors including transport and power. You will examine the benefits of using battery energy storage for industrial products, like in underground mining. You will also discover the battery production supply chain.
Through the course you will meet professionals from the energy industry and gain valuable insights into this exciting field.
This course is for professionals and postgraduate academics with energy, business, financial, economic and engineering backgrounds, but anyone interested in developing their knowledge of energy storage and enhancing their professional development (from policy makers to management consultants) might find it useful.
---
Pricing:
Free
Level:
Beginner
Duration:
3 hours/week
Educator:
Dimitra Maleka
Organization:
EIT InnoEnergy
Reviews
Would you recomment this course to a friend?
Discussion