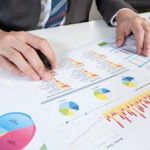 Stress Testing and Risk Regulation – Part 2
Learn how to define a reverse stress test and compare it to a conventional stress test.
Description
This economics and finance course will cover the practical aspects of conducting CCAR/DFAST tests in the US. We will also review the impact of the financial (subprime) crisis of 2007 and 2008 on regulatory reform and the consequences for financial intermediaries.
Upon completion of this course, participants will receive a certificate bearing the New York Institute of Finance (NYIF) name. A NYIF certificate is a valuable addition to your credentials, proving that you have acquired the work-ready skills that employer's value.
For those who wish to go further, students can enroll in the other four modules to earn the complete Risk Management Professional Certificate, backed by the New York Institute of Finance's 93-year history. As a final option, students may also opt to sit for the NYIF Certificate of Mastery Exam, resulting in the Risk Management Certificate of Mastery upon successful completion.
---
Pricing:
Free
Level:
Intermediate
Duration:
4 weeks, 2h/week
Educator:
Anton Theunissen
Organization:
NYIF
Reviews
Would you recomment this course to a friend?
Discussion