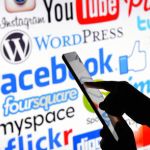 Social and Digital Media Analytics
Learn how to analyse social and digital media and how to turn this data into useful insights and actions.
Description
Understand how to get value from digital and social media
How can social and digital media help a business improve? How can we get useful data from social and digital media? What are the limitations of such data?
Get answers to these questions and more in this introductory course to social and digital media analytics. In the course, you'll learn how to turn social and digital media information into business intelligence, and discover why it's so useful for professionals.
You'll look at the different types of data you can get from social media and the opportunities and limitations each presents.
This course is for professionals looking to advance their careers and learn more about social media.
Everything you need to succeed in this course can be downloaded for free. There is no special prior experience or knowledge required to participate. To make the most of this course, you will need to: ensure you have a Google account to make use of Google sheets; ensure you have a Twitter account; install or access TAGS (https://tags.hawksey.info/get-tags/); use a laptop or desktop computer. You will also need to know some technology and statistics.
---
Pricing:
Free
Level:
Beginner
Duration:
3 hours/week
Educator:
Sorin Adam Matei
Organization:
Purdue University
Reviews
Would you recomment this course to a friend?
Discussion
Other courses you might like