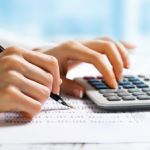 Ratio Analysis
Get introduced to the various ratios used for corporate financial analysis and learn how to customize them to assess the creditworthiness of a company.
Description
This course is Part 2 of the Credit and Credit Risk Analysis Professional Certificate program from the New York Institute of Finance. In this course, you will learn how to review and analyze financial metrics and ratios that are used to assess borrowers performance and profitability. You will look at a few companies' business models, revenue generation, asset-conversion cycle, and asset quality and asset productivity.

You'll also review and analyze financial metrics and ratios that assess borrower liquidity, working capital and working investment, and short-term funding.

Lastly, you'll learn how to analyze leverage and capital structure of a company and understand the borrower's off-balance-sheet risks, the risk of organization structure and the risks of management strategy.
---
Pricing:
Free
Level:
Advanced
Duration:
5 weeks, 2h-3h/week
Educator:
Tracy Williams
Organization:
NYIF
Reviews
Would you recomment this course to a friend?
Discussion