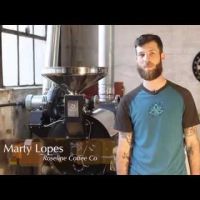 Online Barista Training
Series of introductory videos about different coffee processes and how to become a Barista
Description
Introductory videos to learn about coffee. Includes: - Grinding your coffee - How to steam milk - How to grind coffee beans - How to make an Iced Americano, etc.
---
Pricing:
Free
Level:
Beginner
Reviews
Would you recomment this course to a friend?
---

What did you like about this course?
Help with finding the biting point on the milk, is going to save milk wastage.
What could be improved?
Explain grinding in a bit more depth.
Discussion