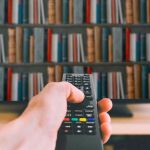 Media Literacy and Representation
The media helps shape the narrative of our lives. Explore how mass media works, and how it affects the world around you.
Description
Learn how to critically analyse diverse media and understand their influence.
Do the media we consume reflect our reality? Or, do media provide symbols and images that give meaning to the world? This course takes you beyond notions of accuracy and inaccuracy, fiction and non-fiction, to explore how media shape our collective views.
This course is designed to heighten your media and critical literacy skills. Through a series of authentic and problem-based learning activities, you will have the opportunity to apply a range of analytical lenses to the study of film, media and culture.
This course suits film and media enthusiasts - people with big questions around media and communication in our era of rapid change. It would also suit those looking to build high-level skills in information and digital literacy.
---
Pricing:
Free
Level:
Beginner
Duration:
3 hours/week
Educator:
Rebecca Beirne
Organization:
The University of Newcastle Australia
Reviews
Would you recomment this course to a friend?
Discussion
Other courses you might like