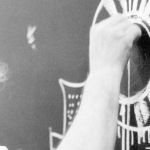 Mario Botta: To Be an Architect
Find out what it means to be an architect in a meeting with Mario Botta.
Description
What does it mean to be an architect today?
Get an introduction to the architecture of Mario Botta - one of the most famous contemporary architects - with this online course from USI Università della Svizzera italiana.
You'll explore the relationship between architecture and geography, sacred architecture and restoration, and the correlation between architecture and the other arts.
You'll also analyse some of Mario Botta's famous works, as well as the training model for Architecture students as it was conceived and developed in the Academy of Architecture in Mendrisio, one of the faculty of USI.
This course is designed for anyone interested in architecture and the arts, but may be of particular interest to teachers, researchers and students in the field of arts and architecture.
---
Pricing:
Free
Level:
Beginner
Duration:
4 hours/week
Educator:
Stefano Tardini
Organization:
Università della Svizzera Italiana (USI)
Reviews
Would you recomment this course to a friend?
Discussion