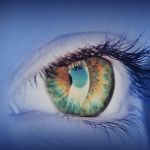 Managing People: Understanding Individual Differences
Understand how personalities and individual differences affect the performance of individuals in the workplace.
Description
Explore the link between individual behaviour and organisational success
Individual personalities and behaviour can have a significant impact on a business. On this course you will develop your understanding of personality and individual differences and how adults learn. You will consider what affects individual performance and how this relates to the success of your organisation. Through the course you will also keep a learning journal to help you apply your learning in your workplace.
This course is for entry level managers with no formal management education. You don't need any knowledge of management theory.
---
Pricing:
Free
Level:
Beginner
Duration:
4 hours/week
Educator:
Katherine Weber
Organization:
University of Reading
Reviews
Would you recomment this course to a friend?
Discussion
Other courses you might like