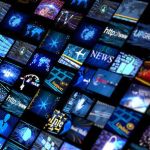 Making Sense of Data in the Media
Learn what numbers reveal, when and why they mislead, and how to spot fake news.
Description
How can we know which numbers to trust?
Increasingly, we're bombarded with all sorts of data about how society is changing. From opinion poll trends and migration data to economic results and government debt levels.
On this course from the Sheffield Methods Institute at University of Sheffield, we'll look at ways of cutting through the confusion to decide what numbers reveal, when and why they (sometimes deliberately) mislead, and how to determine what is 'fake news.'
This course is open to anyone who wants to know how to make sense of social statistics and economic data in the media.
It will be particularly useful to first-year undergraduate students studying social science, as well as school leavers who are thinking about taking a social science or quantitative social science degree.
---
Pricing:
Free
Level:
Beginner
Duration:
3 hours/week
Educator:
Mark Taylor
Organization:
The University of Sheffield
Reviews
Would you recomment this course to a friend?
Discussion
Other courses you might like