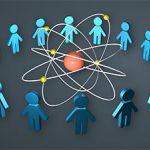 Knowledge Management in Nuclear Energy Organizations
Learn why knowledge management is so vital to keeping nuclear power operations running safely and efficiently.
Description
Nuclear knowledge is critical now: the previous generation of nuclear personnel is retiring; countries are expanding nuclear programs; ageing nuclear installations may face challenges to ensure they can be operated safely; and there is a growing need for long-term management of radioactive waste and for countries phasing out nuclear programs.
Do you work in the field of nuclear energy and realize that knowledge is used inefficiently and even could be lost?
In this engineering and physics, you will learn how to use, transfer and preserve knowledge for the further development of nuclear power.
The course is designed not only for students of nuclear specialties, but also for the staff of organizations operating in the field of peaceful use of nuclear energy. This course is also designed to meet the recommendations of the International Atomic Energy Agency (IAEA). The course was developed on the basis of IAEA publications on nuclear knowledge management. To take the course you do not need a deep knowledge in nuclear technology.
Join us as you start your nuclear knowledge management journey.
---
Pricing:
Free
Level:
Intermediate
Duration:
8 weeks, 1h-2h/week
Educator:
Evgeny G. Kulikov
Organization:
National Research Nuclear University
Reviews
Would you recomment this course to a friend?
Discussion
Other courses you might like