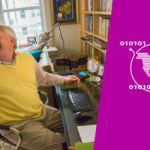 IoT Data Analytics and Storage
Gain valuable insights from your IoT data to help your business succeed.
Description
This course is part of the
Microsoft Professional Program Certificate in IoT
.
Are you ready to help your business begin realizing the business benefits promised by the Internet of Things revolution? Do you want to discover the hidden insights waiting in your business data?
In this course, you will learn how to make the most of your live-stream and historical telemetry data that is being produced by the IoT devices and sensors that support your business.
---
Pricing:
Free
Level:
Intermediate
Duration:
4 weeks, 2h-3h/week
Educator:
Chris Howd
Organization:
Microsoft
Reviews
Would you recomment this course to a friend?
Discussion
Other courses you might like