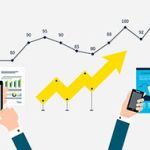 Introduction to Accounting
Use financial statements to make better decisions. Learn the fundamental concepts and principles underlying financial accounting.
Description
The performance of a business and its management team is largely based on information provided in the financial statements. It is essential that managers understand the effects of their decisions on the economic health of the business and are comfortable discussing financial statements with stakeholders.
This course will teach you to interpret financial statements effectively and use them to make better business decisions. In this course, you will be looking at financial statements from the following companies:
Sandstorm Gold
Lululemon
Coca Cola
Toyota
Adidas
Telus
Starbucks
Urthecast
Nestle
---
Pricing:
Free
Level:
Intermediate
Duration:
6 weeks, 3h-5h/week
Educator:
Jeff Kroeker
Organization:
University of British Columbia
Reviews
Would you recomment this course to a friend?
Discussion
Other courses you might like