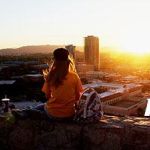 How to Thrive Online
Learn best practices for prioritizing and managing your time and utilizing your resources.
Description
How to Thrive Online is made available to Collegiate Scholars Academy students to help teach you how to best succeed in your upcoming Global Freshman Academy course in an organized and stress-free manner. When you successfully complete this orientation, you will be given instructions on how to enroll in your selected GFA course. How to Thrive Online will teach you how to prioritize and manage your time, best practices for learning in an online environment, and how to capitalize on your resources.
---
Pricing:
Free
Level:
Beginner
Duration:
4 weeks, 10h/week
Organization:
Arizona State University
Reviews
Would you recomment this course to a friend?
Discussion
Other courses you might like