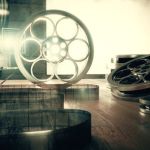 Hispanic Film and Culture
Get an introduction to Hispanic culture through the films of Luis Buñuel, Pedro Almodóvar and Guillermo del Toro.
Description
Explore Hispanic culture through three iconic film directors
This online course will explore Hispanic film and culture through the work of three iconic film directors: Luis Buñuel, Pedro Almodóvar and Guillermo del Toro.
Each week, we will look at a different Hispanic director and you'll discover why so many people like their work. You'll train your eyes and ears, evaluating photography, movement, color, acting and story, helping you to enjoy all types of film.
You'll also learn to recognize and interpret cultural and ideological messages in film, and talk about the ways that Hispanic culture in film differs from your own.
This course is designed for anyone who can understand English, and is interested in Hispanic film and culture. No prior experience or qualifications are necessary.
---
Pricing:
Free
Level:
Beginner
Duration:
4 hours/week
Educator:
Patricia Hart
Organization:
Purdue University
Reviews
Would you recomment this course to a friend?
Discussion