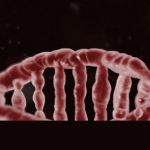 Genomic Medicine: Transforming Patient Care in Diabetes
Learn how developments in genomics are transforming our knowledge and treatment of conditions such as diabetes.
Description
There have been huge advances in the field of genetics in the last 10 years since the sequencing of the first human genome in 2003. It is now possible to analyse all 20,000 human genes in a single experiment, rather than focusing on one gene at a time. We are in the genomics era.
This free online course will introduce the topic of genomics, using the University of Exeter's research expertise in diabetes, to illustrate the clinical application of current genomics knowledge.
Explore the impact of genomic testing
We will use patient experiences to discuss the impact and value of a genetic diagnosis for diabetes for patients, their families and the clinicians responsible for their care. You will learn about the value of understanding the underlying pathological mechanism of a disease, to enable the progression from genomic testing to improvements in clinical care.
Find out how genomics can inform us about disease risks
You will learn about: the different modes of inheritance for diabetes, including polygenic, monogenic, mitochondrial and epigenetic; the molecular basis of these inheritance patterns; and how this relates to risk for individuals, families and populations.
Understand the strategies for genomic testing
You will be taken through the process of discovering novel genetic mutations in the genome, including intergenic regions, previously thought to play a minor role in gene function. This will include thinking about the pattern of inheritance, to design a strategy for gene discovery, through to the latest laboratory techniques used for genomic sequencing.
There will also be an introduction to the bioinformatics resources and techniques used to interpret the wealth of genomic data generated by the techniques described.
We won't be able to join the discussions ourselves, so we hope that the course will be one that develops a strong learning community. We encourage you to participate fully in discussions, to support other learners and to share knowledge where possible, and hope that you will enjoy interacting with and learning from each other in this way.
This course is designed for anyone who wants to learn about how the genomic era is changing medical science, including healthcare professionals, science undergraduates and non-specialists. There are complex scientific elements within the course which non-specialists might not feel the need to engage with in as much depth as others, but there are still benefits from covering the overall subject matter.
Healthcare professionals might find the Certificate of Achievement for this course useful for providing evidence of Continuing Professional Development (CPD), or commitment to their career.
---
Pricing:
Free
Level:
Beginner
Duration:
2 hours/week
Educator:
Maggie Shepherd
Organization:
University of Exeter
Reviews
Would you recomment this course to a friend?
Discussion
Other courses you might like