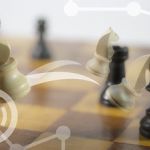 Effective Decision Making: Dealing with Business Complexity
Learn how to solve complex problems in a business environment using analysis-based decision making.
Description
As an engineer in a leadership position, you will be faced with new responsibilities and tasks. These may include developing a business (unit) strategy and a business plan and being involved in strategic planning. Your success in dealing with these new responsibilities will largely depend on your ability to have a helicopter view of a situation and to make sound decisions. In order to make decisions to move your organization forward, leaders will need to ensure that business goals are achievable and well-balanced while also taking into account the uncertainty of future developments. In a complex business environment, a sound strategy is the result of applying a strategic mindset and systematic approach to decision making.
This course will help you in building and applying an analytical toolkit, including:
scenario analysis
stakeholder analysis
goal analysis
multi-criteria decision analysis
The focus of the course will be on utilizing your analytical skills in a business context, allowing you to unravel complex decision situations to formulate a sound business strategy.
LICENSEThe course materials of this course are Copyright Delft University of Technology and are licensed under a Creative Commons Attribution-NonCommercial-ShareAlike (CC-BY-NC-SA) 4.0 International License.
---
Pricing:
Free
Level:
Intermediate
Duration:
5 weeks, 4h-5h/week
Educator:
Alexander de Haan
Organization:
Delft University of Technology (TU Delft)
Reviews
Would you recomment this course to a friend?
Discussion
Other courses you might like