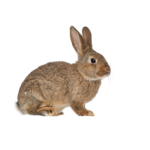 Digital Transformation: Market and Industry Analysis
Learn to predict what your future industry or market will look in a digitally transformed business landscape.
Description
Big Data, IoT, BYOD, Cloud, Drones, AI, VR - all of these digital technologies are transforming how businesses operate in the digital age. Businesses are changing at a rapid pace due to the impact of these technologies.

This course will discuss how companies can prepare for what is to come in the digital age. Learning from previous technology-driven transformations and theories, this course will help you develop a model of the future.


Taking this course, you will learn concrete tools to tackle the above questions. This is the first course in the Digital Transformation Professional Certificate program.
---
Pricing:
Free
Level:
Intermediate
Duration:
10 weeks, 2h-3h/week
Educator:
Martin Vendel
Organization:
KTH Royal Institute of Technology
Reviews
Would you recomment this course to a friend?
Discussion
Other courses you might like