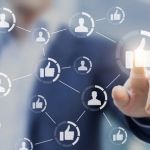 Digital Media Analytics: Social Media Research Plans
Get to grips with social media analytics and prepare to launch your own social media analytics project.
Description
Prepare to analyse social media
Analysing social media can be a complicated process. How do you plan your research? What methods can you use?
Get answers to these questions and more with this course. You will learn the basics of quantitive research to analyse social media. You will learn how to turn word-based questions into useful data. You will also explore how to turn hunches into testable propositions, concepts and variables.
This course is for professionals looking to advance their careers and learn more about social media and digital media analytics.
---
Pricing:
Free
Level:
Beginner
Duration:
6 hours/week
Educator:
Sorin Adam Matei
Organization:
Purdue University
Reviews
Would you recomment this course to a friend?
Discussion
Other courses you might like