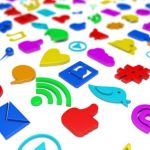 Digital Media Analytics: Paid Media
Learn how to analyse and improve social media advertising campaigns, and understand how to effectively use Google Analytics.
Description
Ensure your social media campaigns are effective
On this course you will learn how to look closely at how your social media ad campaigns perform, how they can be improved, and expanded. You will consider how social media campaigns affect your website and learn more about the various ways your website can be used to capture social media buzz if content is properly tagged and tracked. You will also discover the richness and depth of the data provided by Google tracking and how you can enable your site to track data through Google Analytics.
This course is for professionals looking to advance their careers and learn more about social media and digital media analytics.
---
Pricing:
Free
Level:
Beginner
Duration:
6 hours/week
Educator:
Claire Lipscomb
Organization:
Purdue University
Reviews
Would you recomment this course to a friend?
Discussion
Other courses you might like