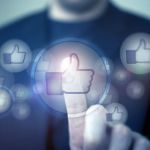 Digital Media Analytics: Earned Media
Learn about the importance of earned media and how to evaluate it so you can understand how to improve your online presence.
Description
Discover the importance of earned media
Earned media are the articles and mentions on social media that are produced by others about you. They can play a key role increasing the size of your online presence.
On this course you will learn about strategies for setting up social media listening and monitoring programs. You will also learn how to collect Twitter data using two different methods on Google Spreadsheets.
This course is for professionals looking to advance their careers and learn more about social media and digital media analytics.
---
Pricing:
Free
Level:
Beginner
Duration:
6 hours/week
Educator:
Sorin Adam Matei
Organization:
Purdue University
Reviews
Would you recomment this course to a friend?
Discussion
Other courses you might like