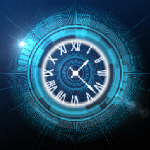 Chasing your Dream: How to End Procrastination and Get a Job You Love
According to the old saying, "Choose a job you love, and you will never have to work a day in your life." This course is geared toward helping you find real purpose in your work and becoming the best version of yourself.
Description
Do you love your job, do you wake up every morning all eager about it? Are you ready to do what you have chosen for the rest of your life? When you are off your chosen track, do you look to take action immediately and start working more effectively to overcome difficulties? Is your life full of purpose, are you of any use to other people?
If your answer to all the above questions is "Yes" then congratulations, you're doing great! However, most people share at least some level of insecurity about their work and their future. If that sounds more like you, here's a follow-up question: have you done anything to change it? Or are you planning to put up with that for the time being?
This course is for those who may feel a little stuck in their careers. It draws from academic teachings in motivation and positive psychology from universities like Harvard and Moscow State University and combines those with cultural studies from Tibet.
You'll learn how to resist procrastination and engage a process of self-determination. You'll find ways to contend with the "bumps" that prevent us from moving in the direction.
This course can't promise a magic pill, but it will offer the tools for solving key problems that can hinder self-fulfillment. You will gain the basic skills of self-development, explore some well-considered hypotheses of future development, and build the tools you'll need to follow your passion and succeed.
---
Pricing:
Free
Level:
Beginner
Duration:
5 weeks, 2h-3h/week
Educator:
Pavel Kochkin
Organization:
National Research Nuclear University
Reviews
Would you recomment this course to a friend?
Discussion
Other courses you might like