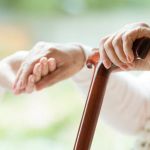 Care Home Nursing: Changing Perceptions
Challenge your opinion of what it's like to be a care home nurse and understand their importance and varied responsibilities.
Description
Explore the roles and specialist nursing skills expected of care home nurses
Care homes are vital in meeting the needs of people living with health and social care needs. Despite this, the sector struggles to recruit and retain registered care home nurses.
On this course, you will improve your knowledge of the skills nurses need to effectively look after care home residents. You will discuss the myths surrounding care homes and the clinical and ethical decisions nurses need to make on a regular basis. You will also understand how care home nurses work together with residents and their families, and the nursing career development opportunities in the sector.
This course is designed for anyone with a personal or professional interest in care home nursing. This includes registered nurses, nursing students, and care home workers, managers, and residents.
---
Pricing:
Free
Level:
Beginner
Duration:
2 hours/week
Educator:
Lindsay Dingwall
Organization:
University of Dundee
Reviews
Would you recomment this course to a friend?
Discussion
Other courses you might like