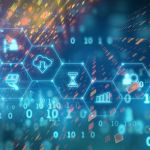 Blockchain in the Energy Sector
Understand how blockchain works, where the technology has come from and why it will empower energy customers like never before.
Description
Understand the disruptive potential of blockchain in the energy sector
This online course studies the incredibly disruptive potential of blockchain technology in the energy sector. You will look at how blockchain works and start to understand the background, value proposition and geopolitical context that brought it to the center of everyone's attention.
The course will offer a clear overview of how and why blockchain will take over the energy sector, optimizing old processes and empowering the customers like never before. This will create a new paradigm, where users can buy and sell energy from and to each other.
This course is designed for anyone who's interested in learning more about blockchain and/or its role in the energy sector. A technical background or previous knowledge of blockchain is not required.
---
Pricing:
Free
Level:
Beginner
Duration:
3 hours/week
Educator:
Oriol Pujoldevall
Organization:
EIT InnoEnergy
Reviews
Would you recomment this course to a friend?
Discussion