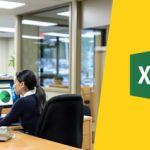 Applied Data Analysis: Working in Organizations and Industries
Get hands-on practice with organizational and industry-specific analytics scenarios. This course gives you the chance to try out different applied data analyst roles so that you can be better prepared for the work of an analyst.
Description
This course is part of the
Microsoft Professional Program in Data Analysis
.
While the fundamental skills of data analysis contain common patterns across every organization and industry, there are specific considerations when tackling data analyst work in context. This course is meant to give the aspiring data analyst deeper practice in specific organizational and industrial contexts so that they can be better prepared for the unique contexts they'll find themselves in when doing work on the job.
You will explore data analysis within the context of business, education, healthcare, and government and we will explore different career paths within each.
---
Pricing:
Free
Level:
Beginner
Duration:
6 weeks, 2h-4h/week
Educator:
Ben Olsen
Organization:
Microsoft
Reviews
Would you recomment this course to a friend?
Discussion
Other courses you might like