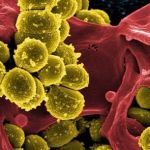 Antimicrobial Stewardship: Managing Antibiotic Resistance
Understand antibiotic resistance, and how antimicrobial stewardship can slow down or reduce it, with this free online course
Description
Understand antimicrobial stewardship
Designed for healthcare professionals, this six-week course will inform you about – and empower you to provide – safe, high-quality antibiotic use. You'll interact with colleagues globally, to understand what antibiotic resistance means – and why the World Economic Forum has placed it alongside terrorism and climate change on its global risk register. You can also join the course in Español, Chinese - Mandarin, or Russian.
This course requires an active interest and prior experience in the prevention, diagnosis and management of infectious disease.
---
Pricing:
Free
Level:
Beginner
Duration:
3 hours/week
Educator:
DILIP NATHWANI
Organization:
University of Dundee
Reviews
Would you recomment this course to a friend?
Discussion